It is no doubt Facebook is the third website on traffic in the world after Google And Youtube and can be a massive source of traffic for your site or your offers. Yet Alot of people ask me how do I get free traffic, how do i use Facebook for affiliate marketing, it's very simple following this laid down rule
Today, you will learn how you can use Facebook and three ways to get traffic.
How To Use Facebook For Affiliate Marketing
Most people do not want to buy products or services when they visit Facebook. They just look for interesting posts, photos, and videos to like or share with their friends.
It's unlikely to sell anything just by posting something like: "buy this amazing product at a huge discount." If they want a product, they would have visited Amazon and bought it way before you recommend it.
Also, when you have a page or a group which is a great way to get traffic from Facebook, you will communicate with unknown people who do not trust you at all.
A big number of friends does not mean that they are close friends who trust you or are interested in buying something you sell.
So, we must fix these two problems and here is how:
1. Build an audience with people who are highly interested in your niche and your products.
2. Develop trust with them
You cannot just share your links and wait to get sales. Ok, you may have some close friends with similar interests who are willing to support you. It is obvious that a few sales from them cannot help you in the long run. You need a strategy that will bring you sales consistently.
To follow my strategy you will need the following:
A Website
As I mentioned above, selling directly on Facebook is not the best option because people are not interested in buying anything. Also, most affiliate programs with popular products will ask a website to approve you as an affiliate.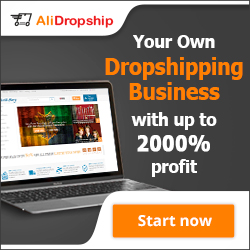 Next, it will be easier to promote a product to your site. For example, on some cooking videos, you can see at the description some affiliate links of the products they used on the video. Check how you can build a free website.
An Affiliate Program:
You need an affiliate program that people trust and feel comfortable buying from it. Amazon affiliate program is a good example. You can post affiliate links from Amazon directly but you need a site to get approved.
If you have a site and access to an affiliate program the next step is to build your audience. There are three ways to achieve that
3 Ways To Get Traffic From Facebook And Start Your Affiliate Marketing Business
The Use Of Your Facebook Profile
This way has the benefit that you can make a few sales to your friends. The problem is that most of them do not want to see your offers or your articles but photos and news from you.
What you need to do is to find people in your niche, make requests and contact them personally which helps to build trust.
You can run your profile like a page but you can also comment and post on irrelevant topics. If you post interesting content for your niche regularly, you can build an audience in this way too.
Create a Facebook Group Or Page
The best way to build an audience relevant to the products you want to promote is by starting a Facebook page or a group.
Both of them work really well, and you can get tons of traffic. Even if you want to run an advertising campaign, you need a page.
To grow a page for free, you need to post content consistently. The bad news is that it takes time. However, the good news is that you build an audience through time that is highly interested in seeing your updates.
Your focus must not be on the numbers. It's fine to ask your friends to like your page, but it's important to have a strategy. There are pages with thousands of likes who do not get any engagement or traffic at all. Also, other pages with fewer likes have loyal followers.
If you want to find people who are active in your niche, you need to post what they like to see. Do your research on similar pages to see what it works better in your niche and do the same thing. Usually, photos and videos work better than links.
Then add your link to your site to the About section and post some offers once or twice per week. If you want an affiliate marketing business with traffic from Facebook, you must publish new posts 2-3 times per week and be active in promoting your page.
Anyway you can click here to get my Facebook page and Group Ebook Get Here
Facebook Advertisements Program
You need a page to put some advertisements. Facebook advertising program is one of the most popular and there are many ways to get started.
You can focus on sending traffic to your site, boost your posts or get more likes on your page. Any of these ways can work and be profitable.
If you want a long-term business with traffic from Facebook, growing your audience should be your first option. Facebook ads can be very cheap if you target the audiences properly.
I cannot give a specific suggestion because it depends on your niche, but you can start with the posts that have more engagement.
Get My Ebook Here On how To Build a Professional A Facebook page and grow faster.
Follow this small rule
If you believe that someone will buy a product because he saw some links, you have no idea how affiliate marketing works and why people buy products and services.
If you want to make sales, focus on helping people by solving their problems. Yes, you do not help people when you send a link to a group or a personal message.
They do not care about your site, your free ebook or your business. They care about their problems. Show them how your products can help them solve their problems and you will make sales.
Also avoid the act called Spamming.
In Conclusion
Affiliate marketing with Facebook has been of great help to Alot of marketers,you can also focus on it, following the right rule to it, are you still confused about how to start affiliate marketing with Facebook, you can use the comment section to ask questions.